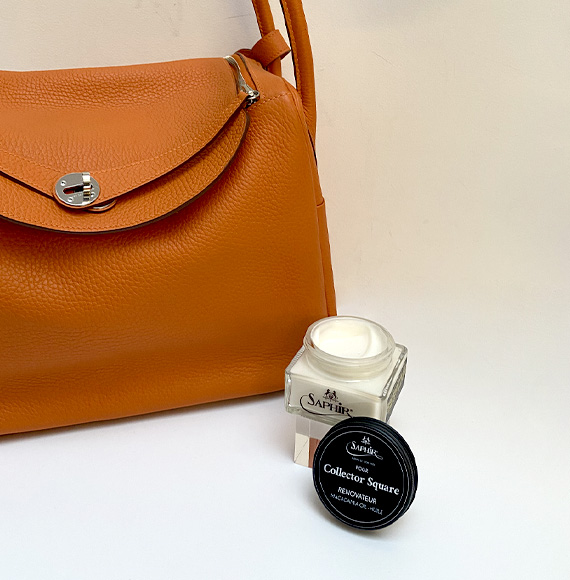 Precautions
• To preserve your bag's original shape, avoid overloading your bag.
• Keep your beauty products (hand lotion, sunscreen, antiseptic solution, cosmetics, perfume, etc.) and pens in a closed pouch to avoid any contact with your bag.
• In case of rain, it is best to protect your bag with a waterproof cover.