The history of
Hermès
Constance
Hermès Constance bags
Launched in 1969, the Constance by Hermès owes its existence to the designer Catherine Chaillet who named the bag after her daughter who was born in the same year.
The Constance has a distinctive H shaped buckle, in recognition of the house of Hermès. This design, with its simple, rounded lines, is very ergonomic due to its storage capacity and its strap that allows it to be carried in the hand or on the shoulder. Its ideal size and timelessly classical shape perfectly embody femininity and elegance.
It is entirely hand stitched and each Constance bag requires nearly 14 hours of work.
Are you looking for a particular item?
Get an alert as soon as it's available.
Set up an alert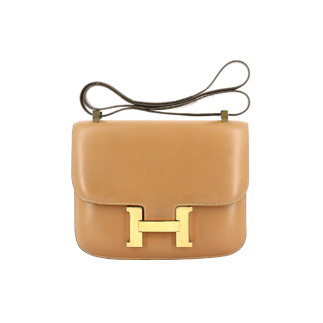 Analysis report
View quotes for bags Hermès Constance thanks to almost 300,000 sales results decrypted by our expert